Contact The Company One Inc. @ 310-348-9853 box 5547
Site map @ center page.

Our site will be constantly upgrading and adding everthing from liquid audio to autotracs..check back often...

If it is good sound you want? This is it! MJM Productions.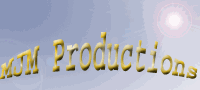 Chec back frequently to find out more about sound at it's best.



Featuring some of the very best acts going in the music industry!!!

Get it liquid, get it digital. Click above..

Click above on Pink for a audio and visual treat...



Want to get those hard to find sountracks from your favorite films? Click Movietunes.

I used to think Metallica was a pretty good band until thet attacked Napster and became corporate sell-outs. They are not on my list of favorites anymore and they sure have become strictly business and no longer represent the fans they once enjoyed. I would not recommend them for even a free concert, They are two faced and untrustworhty and not worth my time. Sue me Metallica!!!I strongly recommend that everyone boycott their albums, concerts and the rest of theit corporate dirty deeds. They no longer care for their fans just the almighty dollar.
Not only does Napster have the support of "No Doubt", "Limp Bizkit" and others, but The Company One Inc. stands firmly at Napsters side! Fred we are partners on this issue..

As the internet expands daily so does the quality of sound, stop back often and stay on the cutting edge.